Unusual times call for unusual, innovative ideas.  Joanne Hagger Perritt of the South Porcupine Pride Committee says that's how her group's preventing the winter carnival being cancelled by the pandemic for a second year.
"You know, we can't see the end of the pandemic," she remarks. "We just don't want the pandemic to see the end of the carnival."
The plan is for pandemic-proof activities like a window decorating contest for businesses, homes and schools; a scavenger hunt; ice fishing derby on Porcupine Lake; and a snow sculpture contest.
"That's something that people can do in their small family bubble or by themselves or with the class," Hagger-Perritt says, "however that's going to fall out. But if people get involved, it could be an exciting competition."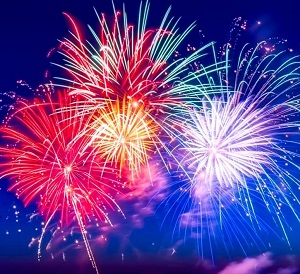 IF NOTHING ELSE, FIREWORKS
You can watch from the window, your porch or car, at one of several great vantage points.
"There's lots of parking a Porcupine Mall, at Northern College, and down by the lake and up on Evans, where the old city building used to be. There's great viewing from so many locations."
Money is still needed towards fireworks.  And the committee is looking for ideas, during a virtual meeting the night of January 24th. You can get a link to it by contacting Joanne Hagger-Perritt or going to the winter carnival Facebook page.
The carnival is planned for Family Day Weekend in February.