You are one of dozens of amazing organizations who provide such important service to the Timmins community. As you well know, that work often goes unnoticed, under staffed and with limited funding.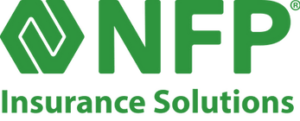 We believe if we share the stories of need and the great work you do, this community will respond with help. It could come in the form of volunteers, resources or even funding. So let's tell your story and let everyone know why this work makes such a difference in our community.
Country 93.1 FM is proud to partner with our friends at NFP Canada to establish the Community Voice Fund. Each month a local group will receive a FREE ONE MONTH ADVERTISING PROGRAM. We'll use this to tell our community just how important your work is to all of us. So, we hope you can take advantage of this opportunity to reach thousands of people all over Timmins.
Please fill out the required information below for review by the CountryFM/NFP Canada Community Voice Fund Committee. Failure to provide complete information will result in a delayed response. Your organization may be required to complete a Community Contribution Post Initiative Survey, should you be the beneficiary of this program.
Community Voice Fund Application Form