The Porcupine Health Unit has announced that this year's flu shot clinics begin November 1st at all of its offices. Public health nurse Megan Touchette says the vaccine covers four potential strains of influenza.
"We do recommend booking an appointment online for quicker service," Touchette advises, "but definitely if it's a last-minute thing or you're just walking by, you can still stop in as a walk-in for sure, and we will still provide you with your flu shot."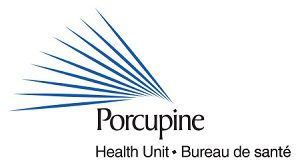 There is no nasal mist vaccination for kids this year, so Touchette notes that they'll have to take a needle.
"For a second, there may be a little bit of pain depending on the person, but honestly, we try to make the processes as painless as possible," the nurse lists as mild side effects.  "Afterwards, you may have a bit of pain, redness, swelling to the area.  That's the most common side effect.  That's honestly generally about it."
Should you beat astronomical odds and suffer more severe side effects, Touchette says you should contact the health unit and your health care provider.
FLU SHOT CLINIC IN TIMMINS

Starting Nov. 1

Mon.-Fri. 1:00pm-5:00pm

Sat. 10:00am-12:00pm

169 Pine St. S.