Now Playing
Camila Cabello Feat. Young Thug - Havana
09:32PM Barenaked Ladies - The Old Apartment
09:28PM Genesis - That\'s All
09:23PM NICKELBACK - Gotta Be Somebody
09:19PM Irene Cara - Flashdance, What a Feeling
09:15PM Marianas Trench - Fallout
09:10PM Aerosmith - Cryin\'
09:06PM Walk Off The Earth - Fire In My Soul
09:02PM Steve Earle - Copperhead Road
08:58PM Train - Hey Soul Sister
08:55PM Pat Benatar - We Belong
08:49PM Glenn Morrison Feat Islove - Goodbye
08:44PM Mr. Mister - Broken Wings
08:41PM Serena Ryder - Electric Love
08:37PM Simple Minds - Don\'t You (Forget About Me)
08:33PM Maroon 5 - Don\'t Wanna Know
08:26PM RUSH - The Spirit Of Radio
08:21PM Eagles - Lyin\' Eyes
08:17PM Avril Lavigne - Complicated
08:12PM Def Leppard - Hysteria
08:06PM TOM COCHRANE - Sinking Like A Sunset
08:02PM P!nk - Beautiful Trauma
07:58PM Pink Floyd - Another Brick in the Wall: Part 2
07:54PM Club Nouveau - Lean On Me
07:50PM Honeymoon Suite - What Does It Take
show more ↓
show less ↑

Drew Mauro
Come hang out weekday mornings from 6 to 10!
I moved to Timmins in July of 2017 and have been enjoying the northern life! In the winter you will find me complaining about shovelling, but in the summer, well, I'll meet you out on the course! 😛
If you need to reach me, you can email drewm@moosefm.com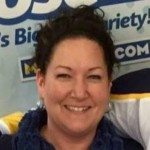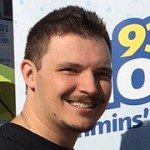 Shane Button
I've been doing this radio thing since 2008 when I graduated from the Radio Broadcasting program Humber College. I've lived in Fort McMurray Alberta, Grand Falls New Brunswick and now call Timmins home. I'm a huge Toronto sports fan (Blue Jays, Leafs, Raptors, etc). I play drums and guitar and LOVE interacting with new people while out on location. So if you see me, don't be shy.