Now Playing
Madonna - Papa Don\'t Preach
02:22PM Hinder - Lips Of An Angel
02:19PM UB40 - Red Red Wine
02:15PM Metric - Breathing Underwater
02:11PM Rolling Stones - Start Me Up
02:07PM Serena Ryder - Electric Love
02:02PM U2 - One
01:59PM John Cougar - Hurts So Good
01:56PM Hedley - Love Again
01:45PM Elton John - Saturday Night\'s Alright For Fighting
01:41PM Maroon 5 - Sugar
01:36PM Tom Cochrane And Red Rider - Victory Day
01:32PM Roxette - Joyride
01:28PM Queen and David Bowie - Under Pressure
01:22PM Drake Feat. Majid Jordan - Hold On We\'re Going Home
01:18PM Mr. Mister - Kyrie
01:15PM Jimmy Eat World - The Middle
01:11PM Night Ranger - Sister Christian
01:07PM Alanis Morissette - You Learn
01:02PM P!nk - What About Us
12:58PM Adele - Someone Like You
12:53PM T. Rex - Bang A Gong (Get It On)
12:47PM K-OS - Sunday Morning
12:43PM Joan Jett And The Blackhearts - I Hate Myself For Loving You
12:40PM Portugal. The Man - Feel It Still
show more ↓
show less ↑

Drew Mauro
Moose Mornings with Drew, Weekday Mornings from 6 to 10.
Excited to call Timmins my new home! 🙂
Big sports fan, but the Blue Jays are my #1!
Some beers/ciders with a round of golf is all I want out of life!
Email me at drewm@moosefm.com so I can get a selfie with you as part of the Impossible Selfie Challenge!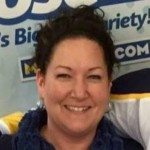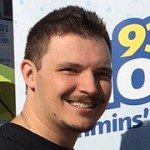 Shane Button
I've been doing this radio thing since 2008 when I graduated from the Radio Broadcasting program Humber College. I've lived in Fort McMurray Alberta, Grand Falls New Brunswick and now call Timmins home. I'm a huge Toronto sports fan (Blue Jays, Leafs, Raptors, etc). I play drums and guitar and LOVE interacting with new people while out on location. So if you see me, don't be shy.