Now Playing
Trooper - The Boys In The Bright White Sports Car
05:53PM Maroon 5 feat Wiz Kalifa - Payphone
05:45PM Daniel Powter - Bad Day
05:42PM Bon Jovi - You Give Love A Bad Name
05:38PM James Arthur - Say You Won\'t Let Go
05:33PM Bran Van 3000 - Drinking In L.A.
05:29PM Pat Benatar - Shadows Of The Night
05:26PM Serena Ryder - Got Your Number
05:19PM Def Leppard - Photograph
05:15PM Counting Crows - Mr. Jones
05:10PM Walk Off The Earth - Fire In My Soul
05:06PM Midnight Oil - Beds Are Burning
04:56PM Shawn Mendes - Stitches
04:51PM Billy Idol - Rebel Yell
04:44PM Alessia Cara - Scars To Your Beautiful
04:40PM Manfred Mann\'s Earth Band - Blinded By The Light
04:36PM No Doubt - It\'s My Life
04:31PM Tom Cochrane And Red Rider - Big League
04:27PM Gotye - Somebody That I Used To Know
04:23PM Joan Jett And The Blackhearts - I Hate Myself For Loving You
04:18PM Bedouin Soundclash - Walls Fall Down
04:15PM Fine Young Cannibals - She Drives Me Crazy
04:11PM Odds - Someone Who\'s Cool
04:06PM Ed Sheeran - Shape Of You
03:58PM Imagine Dragons - Radioactive
show more ↓
show less ↑

Drew Mauro
Moose Mornings with Drew, Weekday Mornings from 6 to 10.
Excited to call Timmins my new home! 🙂
Big sports fan, but the Blue Jays are my #1!
Some beers/ciders with a round of golf is all I want out of life!
Email me at drewm@moosefm.com so I can get a selfie with you as part of the Impossible Selfie Challenge!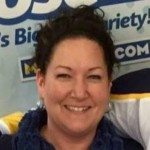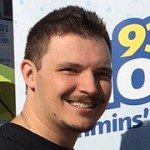 Shane Button
I've been doing this radio thing since 2008 when I graduated from the Radio Broadcasting program Humber College. I've lived in Fort McMurray Alberta, Grand Falls New Brunswick and now call Timmins home. I'm a huge Toronto sports fan (Blue Jays, Leafs, Raptors, etc). I play drums and guitar and LOVE interacting with new people while out on location. So if you see me, don't be shy.