The COVID-19 circuit breaker that takes effect in Ontario at midnight Tuesday is forcing the Northern Ontario Junior Hockey League to take a pause until at least January 27th.
Timmins Rock board member Jason Kelly was part of an online emergency meeting of the league Monday night
"Well, the league is focussed on resuming play as soon as we're allowed to by the government," he tells My Timmins Now Dot Com, "and we'll make our best efforts to make up any games lost due to this pause."
Just how that will be accomplished has yet to be decided.
"We're trying to foreshadow when we can go back and what we can do," Kelly adds. "But we want to try to get a full season in, is the plan, is try to get a full season in."
Last year, the pandemic forced a short season with no playoffs.  Two years ago, everything came to a halt just as the playoffs were beginning.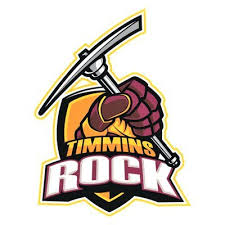 STATEMENT FROM THE NOJHL
"The league is focused on resuming play soon as we are allowed to by the government and we will make our best efforts to make up any lost games due to the 'pause'."