Easing the stress on kids when they get their COVID-19 shots is the major aim of three clinics being held in the next two weeks at the Timmins Native Friendship Centre.
Executive director Mickayla Bird says the clinics are open to anyone, and are by appointment only through the Porcupine Health Unit.
"We have quite a few things on our agenda for each vaccine clinic," Bird states. "So because it is family-oriented, we want to make sure that we created a very warm and inviting, inclusive space."
A door prize of a Samsung tablet will be raffled at each clinic. Bird says there will also be Christmas movies in the waiting area, colouring pages and crayons, Christmas loot bags, and popsicles.
Bird says the centre is always family oriented, so it will provide a space with a "warming effect".
"By them having the ability to come and have that feel, it's going to create a more positive space and possibly help alleviate some of those anxieties or concerns that the children might have."
Transportation is available. Bird says to book your appointment through the health unit, then call the Friendship Centre to make those travel arrangements.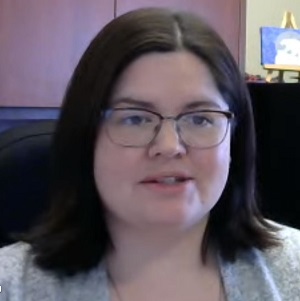 TIMMINS NATIVE FRIENDSHIP CENTRE CHILD & FAMILY FRIENDLY COVID-19 VACCINE CLINIC
Tues., Dec. 7, 5:00pm-8:00pm
Sun., Dec. 12, 11:00am-3:00pm
Tues., Dec. 14, 5:00pm-8:00pm
179 Kirby Ave. 705-268-6262
Book your appointment through the Porcupine Health Unit