Whenever a toilet is flushed in Timmins, Kapuskasing or Moosonee, it could help alert the Porcupine Health Unit to an upcoming surge of COVID-19 cases. Those three communities are part of a provincial program begun in July to test wastewater.
PHU environmental health manager Suzanne Lajoie says your stool could contain gene fragments of the virus, even though you don't have it.
"It might give you an early indication that cases are all of a sudden going to be rising up and we're going to be seeing an increase in assessment centre testing and that kind of thing as well," she explains.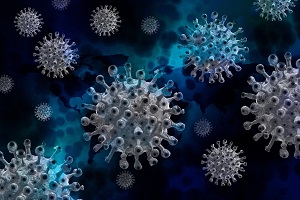 Reacting to any increase in those gene fragments, public health officials would be ready with an appropriate response.
"If further restrictions are needed, that could be one of the measures," Lajoie states, "but for sure it just gives an indication to, for example, assessment centres."
The fourth wave hasn't hit the PHU district yet.  This wastewater testing program could predict it.