Three times in the last ten months, Timmins Police have seized gun silencers bought online, and charged two men.
Communications coordinator Marc Depatie says even trying to buy a silencer is a criminal offence.
"They are defined as 'suppressors' under the Criminal Code," he explains, "but nonetheless, any device that is designed to disguise or muffle the sound of a firearm is deemed to be something that meets the definition of that prohibited device."
Last March, a 63-year-old Lavigne Blvd. man was charged and goes to court in April.
Just last week – January 13th – a 34-year-old Churchill St. man was charged and goes to court next month.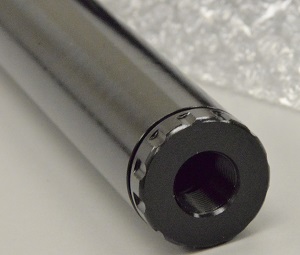 "In the third case," Depatie continues, "a strong admonishment was issued to a local citizen for having engaged in the attempt to purchase such an item."
In that third case, which was last June in Kamiskotia, officers didn't have enough evidence to directly link their suspect to the silencer.