By sometime late this evening… we will know who will be the Member of Parliament for Timmins-James Bay for the next four years.
That MP can expect to hear from municipal politicians and other movers and shakers in the region… with what they want from the new government.
Timmins Economic Development Corporation chairman Fred Gibbons says at the top of his list is the creation of the right environment for investment.
"Everything from flow-through taxes to encourage mining exploration, because we can talk about the mines we have today, but those mines the day they open, they're one day closer to closing as well." Gibbons elaborates.  "So we need a continuous through-put of exploration bringing new mines on stream."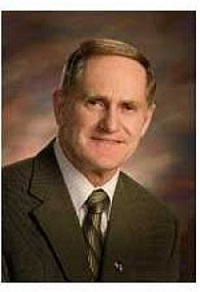 Second to Gibbons is a desire to cut red tape.
"Harmonization of the permitting process between the federal and provincial governments as opposed to the two-step process that's still used in many instances, in order to fast-track the development of these kinds of opportunities," says the TEDC chairman.  "If I were to rank things on my wish list, that's 1 and 2."
We'll be here starting at 9:30pm with live updates as the ballots are counted in our riding.
We will be on 93.1 Moose FM,  My Timmins Now Dot Com and on Facebook with the latest.