If it hasn't started already, chances are that by next Friday, your kids will be complaining about being bored.
On that day, however, the Timmins Youth in Policing group are offering a free way to battle boredom: a kids fun day at Participark.
Communications coordinator Marc Depatie says there will be face painting and a bouncy castle for younger kids… and sports and games for the older ones.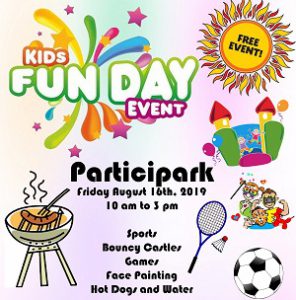 "Hot dogs and hamburgers will be made available to all those who attend, including parents, and some water and light refreshments will be available as well," Depatie reports. "Representatives from Science Timmins will be on hand as well to provide an educational and scientific component to the day's excitement."
The best part: Everything is free.
"The Youth in Policing program hopes to make policing seem a little more approachable to the younger citizens of our city," Depatie adds.