There will be no Stars and Thunder this summer in Hollinger Park.
Steve Black, one of the promoters of the music and fireworks event confirms that the festival – which would have been in its third year – is on hiatus, because rehabilitation work at the park won't be done in time for either of its proposed dates.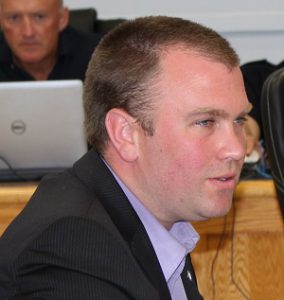 Black says he knew that was a risk… when he made a presentation to city council on January 8th.
"(Since then) we got notified by staff that that wasn't going to be done in time," states Black," so it's something that we have to accept."
If  the park had been ready, crucial city council support would have been the next concern.
"We're not certain whether Council would have supported it or not," Black notes. " So we've let them know if they want to see a festival in 2020, to take that into consideration during their budget talks and if they put some funds aside for it, then we'll start planning 2020 this summer and if not, we'll move on."
The city was being asked for a $300,000 sponsorship fee, instead of taking on the financial risk posed by Stars and Thunder.