OPP officers from detachments from Matheson and Iroquois Falls out to Gogama and Foleyet have been called to 16 highway accidents in a three-day period.
Media officer, Constable Michelle Simard, says that's a high number. She also has an explanation for the situation.
"We've had a lot of winter in the last couple days," she observes. "So weather conditions change quickly in our area and people really need to adapt to those weather conditions in order to arrive to their destinations safely."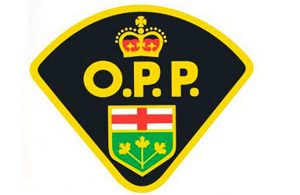 Fortunately, none of those 16 could be classified as "major".
"They're mostly property damage," Simard says, "like vehicles in the ditch, which is good for us.  However, we don't like to be responding to those calls.  Any call we go to can be a serious call."
Simard says officers worry about missing more serious calls, when they're dispatched to the minor ones.
She urges all drivers to adjust to winter driving conditions.  Slow down and keep more distance between your vehicles than others than you would in ideal summer conditions.