The bitter cold that greeted 2019 in these parts offers real challenges for Living Space, the homeless shelter on Cedar Street North in Timmins.
Co-ordinator Jason Sereda says colder weather makes if more difficult to provide services, because more people show up.
"And unfortunately," Sereda adds," we do only have a bed capacity of 20 people, so it makes it a little bit more difficult to navigate the system and make sure everybody has somewhere to go."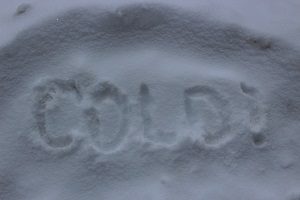 Living Space is open from 8:30pm to 8:00am, and has drop-in programming between 1:00pm and 4:00pm weekdays.  Sereda says the top goal for 2019 is to expand services.
"We are working towards opening up 24/7, but that's dependent on having a comprehensive list of volunteers and preferably some more money for staffing," he comments.
"If anybody wants to reach out and help Living Space, they can contact me via our website or at [email protected]."