To anyone who thinks Timmins' heritage is important to preserve, there are several good things in a bylaw passed Tuesday night by city council.
By designating the log home at the west end of Wilson Ave. "as being of cultural heritage value and interest", it also establishes a process to do the same for other sites.
Nicola Alexander chairs council's heritage advisory committee. She says the conversation leading to this point shows strong support for the concept. Now it's up to city residents to nominate other sites for designation.
"There is an application form available form the city clerk's office and if someone wants to put in an application, a starting point would be to complete that form," she advises.
From there, it would go to the committee for study, leading to a recommendation whether to grant that site heritage designation.
"What's very exciting," Alexander continues, "is to see how council has taken the lead on this, because it has been a long time coming. I understand that these conversations have been happening for a long time within the community."
Alexander anticipates that the log home is only the first. It was nominated by its owners.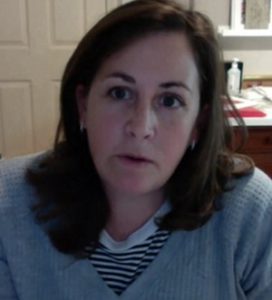 Earlier stories: https://www.mytimminsnow.com/42279/log-house-on-wilson-ave-example-of-historical-significance/
https://www.mytimminsnow.com/58750/438-wilson-ave-soon-to-have-designation-of-historical-significance-timmins-first/