Despite a lower turnout Saturday night than Friday night, organizers of this past weekend's Rock on the River music festival are pleased with how it went off.
Timmins Festivals and Events Committee sponsorship director Norm Dwyer says Friday's crowd was about 2,500 strong.  He calls Saturday's good, but smaller and not sustainable. So TFEC will look at how to make both nights equally attractive.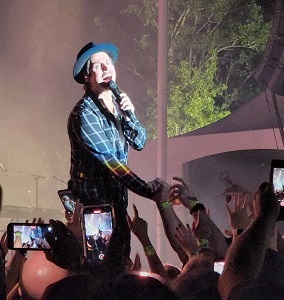 "It was great bands (Saturday)," Dwyer tells My Timmins Now Dot Com. "People loved it. Who knows if it was just more people out at camp this year or not everybody's cup of tea?"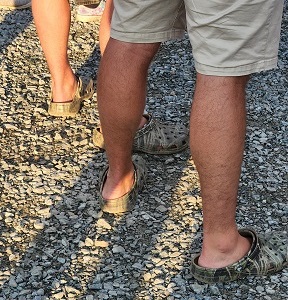 And he's singing high praises with the new upgraded surface in the Hollinger Park concert and events centre. He said it rained enough to repeat last year's mud bowl.
"There were puddles, no mud bowl. The city did a great job," Dwyer states. "I'd really like to thank the council and the city staff that really stepped up and made sure that that park was ready to go."
Dwyer's looking forward to the next phase, when sloping and drainage are added.
FREE FAMILY DAY A SUCCESS
Also extremely pleasing to the TFEC board member Dwyer is the free daytime events for families, filling the gap left by the Kayak Festival and Ribfest.  For example, on Friday afternoon, more than 500 people took advantage of free mini-putt.