A five-year member of the Timmins Police Auxiliary Unit says the volunteer position gives you a totally different perspective on the city.
The force is recruiting more auxiliary members right now.  Auxiliary Constable Lacey Rigg says every shift offers something new.
"We've seen everything from missing children that we've ben able to help find to fun parades," she recounts. "You see even though we're a small community, we're just as 'not different' as Toronto."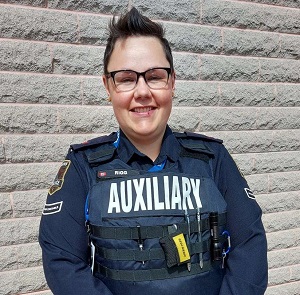 Rigg's regular day job is coordinating meetings, conventions and sports events at Tourism Timmins. A big surprise when she first started with the police was the amount of day-to-day paperwork professional officers deal with, and the hours.
"Nine to five, I guess that would be my job, as my regular working day, but thankless heroes and definitely thankless job, and I really respect the men and women who are in uniform here at Timmins Police."
Information and applications are on the Timmins Police Service website.