The annual Household Hazardous and Special Waste Event is this Saturday from 8:00am until 2:00pm in the Sportsplex parking lot.
WHAT'S ACCEPTED
CLEANING PRODUCTS
AEROSOLS
PESTICIDES
PAINT
PHARMACEUTICALS
MOTOR OIL
GASOLINE
City of Timmins environmental coordinator Christina Beaton says you might have some in your garage or basement. It's not safe there, or in the landfill.
Last year, for instance, we diverted over 52 tons of material," she recalls. "We encourage people that if you're not sure if the material is deemed hazardous and that's the proper diversion for it, to check out the Timmins Recyclepedia waste wizard."
If your material isn't on the wizard, suggest it.  Beaton says it will be reviewed and it might be added.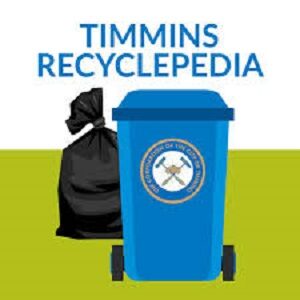 VOLUNTEERS NEEDED
Beaton says volunteers are a big part of the success every year.
"We do have students. We have volunteers from different sectors. The fire department has helped out. Making sure we have the proper number of volunteers makes the even run smoothly and it makes sure there's not a long line-up or wait time for residents."
All necessary personal protective equipment is provided and high school students get credit for the volunteer hours they need to graduate.