By late tomorrow, about 340 people from the James Bay coast community of Kashechewan will be in Kapuskasing, fleeing potential flooding at home.
None are coming to Timmins yet, but that could change quickly.
The city's emergency management coordinator – Fire Chief Tom Laughren – says the first evacuees are the most vulnerable from the indigenous community.
"Break-up (on the Albany River) hasn't officially started, so this would be more precautionary than because of high water or ice conditions at this point," he notes, "but I suspect over the next week, we'll hear a little bit more."
Laughren says the situation is reevaluated daily.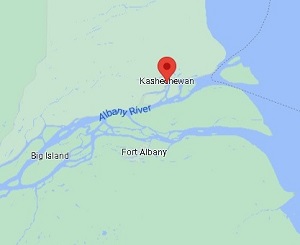 Timmins is ready to host flood evacuees, regardless of which community they're from.  Laughren says the decision belongs to the local Chief and Band Council.
"As the situation unfolds and what break-up and water levels look like, we'll kind of gauge where the next group will go."
Timmins asks for 48 to 72 hours' notice before arrival.