A new app for paying for parking at downtown meters and lots in Timmins will actually refund you for whatever time you don't use.
City clerk Steph Palmateer says it's the brainchild of HotSpot Parking from New Brunswick.
"You can put money in what's called a wallet," says Palmateer. "So say you pay for two hours parking and you go to your meeting and it only takes half an hour, when you come back you get reimbursed for your hour and a half that you already paid for but you didn't use."
The app is expected to go live the first week of next month.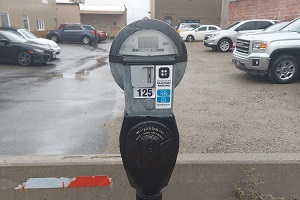 "There's also a service where some of the downtown businesses would be able to validate parking for their customers, if they decide they want to go that route."
You'll also be able to buy a monthly parking pass through HotSpot.