Family Day is two weeks away – February 21st – and free fun is available at the Hollinger Park Skate Path.
Timmins Community Park Association president Mark Rogers says aside from skating, there are the sleds that are pushed around the path; sliding on a big snow hill; and parking lot curling and tennis.
New this year is the cardboard box costume skate path parade at 12:15pm.
"You can wear the box as a costume, you can make it so that somebody can push your in it, kind of like a soap box or a soap sleigh, whatever you'd like to do," the president explains.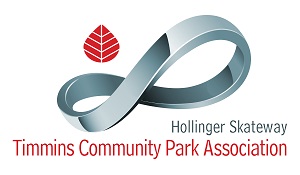 Also on the freebie list are popcorn, hot dogs, hot chocolate and marshmallows at the fire pit.
Rogers notes that this is a great time for anyone who has never been at the skate path.
"Timmins Community Park Association offers usage of free skates," he notes, "so that they can try it out, go skating, or they can just come in to the trailer and get changed and head out to the path."
The path itself is open until 11:00pm.  The Family Day activities are scheduled for 11:00am until 4:00pm.