We're wrapping up our Christmas holiday Timmins history trivia feature today with two more questions.
Timmins Museum director-curator Karen Bachmann has the first one.
"Korman's and Eplett's were both local businesses. What was their business?"
The answer is dairies.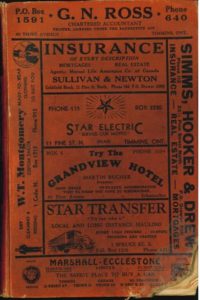 And the final question this time around: "The 1936 Timmins Directory lists how many bakeries in Timmins? Two, four, seven or 14."
The answer is 14.
We'll have a new Timmins history feature next Monday.