This weekend's Rock on the River festival is all about reconnecting, after 18 months of no live music.  But we are in the COVID-19 era, so health protocols are in place.
Timmins Festival and Events Committee promotions director Sean Harris says even before you get to Hollinger Park, go to the link on your ticket and fill out the form it brings you to.
"The form consists of your first and last name, email address as well as a phone number and then goes through the standard questions, you, know, have you been around anybody who has COVID-19, do you have of these symptoms, stuff like that," he says.
You can print it or show the PDF at the gate, before your ticket is even scanned.  And Harris asks that if you're not feeling well, please stay home. And don't forget your mask.
"Masks are absolutely needed when you cannot socially distance," Harris warns. "So obviously if you're drinking a beer, or you're having something to eat, you can have your mask off.  But when you're not doing that, you should have your mask on."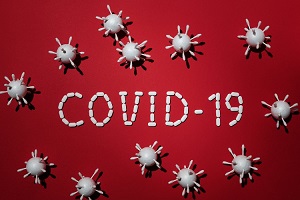 Parking is another issue. Harris says Park Road Square is private property, so don't park there.  The municipal lot between Spruce and Pine Streets is only a short walk from the venue.  And Harris encourages being dropped off and picked up, to limit traffic and eliminate drinking and driving.
Here's what to expect at the outdoor festival:
Pre-screening the day of the event is required via the link provided on your ticket or by QR code at the venue. There will be NO exceptions.  Everyone entering must be pre-screened.
As per provincial guidelines, masks must be worn at all times when not eating or drinking. Remember to bring a mask.
Government ID will be required to purchase alcohol or enter the 19+ VIP area and will be checked often.
Parking at Hollinger Park is not possible. Concert-goers are encouraged to carpool or use public transportation to cut down on congestion. Private parking lots are used at own risk.
For the full list of event do's and don'ts, visit http://www.timminsfestivals.com/rock-on-the-river/faq/.