Being orange in terms of COVID-19 restrictions is a green light for recreation facilities to reopen. The city's manager of parks, recreation and building operations, Glenn Thurston, says the Mac and Whitney arenas are open.  The swimming pool at the Archie Dillon Sportsplex: not quite yet.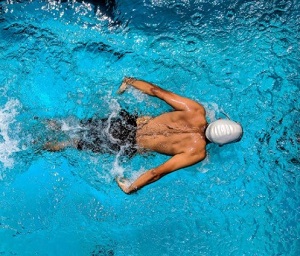 "Our staff are in training and we are hoping to have it open by February 22nd," Thurston tells My Timmins Now Dot Com. "If we don't get all the training done by that time, it will be March 1st."
What's yet to be determined is whether parents can be inside the arenas during activities like hockey games.
"We're unsure of at this time whether they will be allowed in. We are expecting some clarification. When we do, we will let everyone know," Thurston pledges.
Under orange restrictions, there's a maximum of 50 people in the building for organized activities.