The underlying theme of the state of emergency that went into effect on Thursday seems to be confusion.
The NDP MPP for Timmins lays the blame at the feet of the Conservative government.
Gilles Bisson says he got his first taste of it Wednesday, at a select committee on emergency orders meeting.
"If you think people in Timmins are confused, you should have seen that committee," he comments.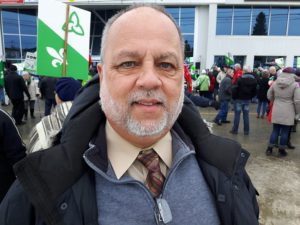 Bisson says people don't like it, but will accept it if they understand what the rules are.
"Everything from which businesses are supposing to open or close to what does a stay-at-home order really mean, and are police able to charge you or stop you."
But then again, Bisson notes, it hasn't done the right thing all along.
"There's an argument why they should stay at home," he concedes. "I think a lot of people would understand that, but at least make it clear so that people understand what the rule is."
Bisson says the Ford government has failed to reduce class sizes, increase staffing at long-term care facilities and provide isolation centres where people can avoid COVID-19.