The plan was to revive the Northern Impressions art show that hasn't happened in about 20 years. But Timmins Museum director-curator Karen Bachmann says "Northern Impressions 2.0" has been forced into the digital realm.
"We had intended on exhibiting the work in the month of January at the museum," she explains, "but with the new lockdown and state of emergency, of course our galleries are closed."
There are 21 pieces featured on the museum's Facebook page, along with artist statements and summaries of who they are.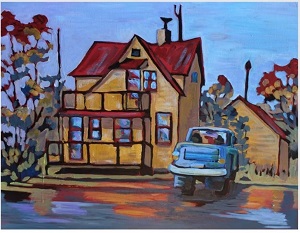 "I still am a very big proponent of experiencing art within a gallery space or face to face, actually see it," Bachmann remarks, "but when you can't do that, at least we have something to fall back on."
The works of artists from across the northeast will be up for the next three months.
Full interview with Karen Bachmann: