What the soldiers in the battle against the high amount of drug addiction in Timmins think are major steps have been taken at the district hospital.
Two new programs funded by the province work with people with substance abuse disorder or opioid use disorder.
Clinical director Natalie Carle says the Addictions Medicine Consult Team works with inpatients at the hospital.
"They provide assessment, treatment and then follow-up and ensure that they're connected to community services," she explains.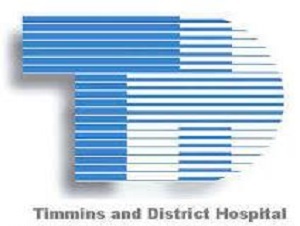 The other new initiative is called Community Withdrawal Management. Carle says it works with patients who want to detox at home.
"Some people are able to safely withdraw at home with support from an RN and again a medical team and other support such as social work and nurse practitioners."
Just like the hospital-based Addictions Medicine Consult Team, this program provides follow-up to the patients, to help sustain their success.