You might be able to go for a dip in the Archie Dillon Sportsplex swimming pool over the holidays. The city's manager of parks, recreation and building operations Glenn Thurston says work on the new roof is almost done.
"We're still having some weather problems to get it finished," he reports. "We're still hoping for the end of December."
Thurston adds that the project is still dependent on weather and the delivery of materials.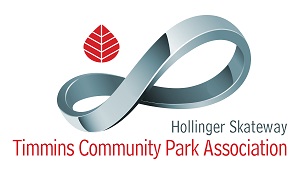 Meanwhile,the only piece of the puzzle left to get the Hollinger Park skateway up and running for the season is also weather.
"We're set, ready and prepped," says Thurston. "The park association is also ready to go. I guess we're waiting on weather."
The Timmins Community Park Association operates the skateway for the city.
Thurston also says consideration is being given to installing ice at the Archie Dillon Sportsplex.  If that happens, the Whitney Arena would be shut down.  It all depends on bookings.