The NDP member of the legislature for the Timmins riding is urging Northern Ontarians to respond to a transportation survey being conducted by the governing Conservatives.
It's looking for input into what we want in terms of passenger rail and bus service.
Gilles Bisson says the government is trying to look like it's doing something.
"Nonetheless, we're encouraging people to actually respond to this survey," he says, "because I think if the government sees nobody's responding, then they're going to say 'well, nobody's interested, so therefore, we're not going to do anything'."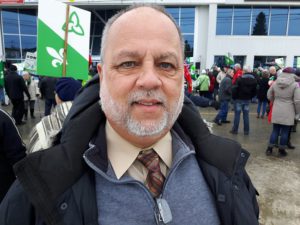 Bisson also says that passenger rail service should be reinstated, regardless of how much it will need to be subsidized.
"There isn't a rail service in the world that's not subsidized," the MPP claims. "It's part of the cost of being able to transport people.  It's no different than highways. We subsidize highways, we don't think about that for two seconds."
Bisson notes that the southern Ontario commuter rail service – the GO train – is subsidized, and doesn't begrudge it.