The Timmins Police Association is looking to be more visible in the city, and to hand out money.
The group has about 100 members, made up of uniformed and civilian employees of the police service.
Vice-president Troy Larose says this push is multi-pronged.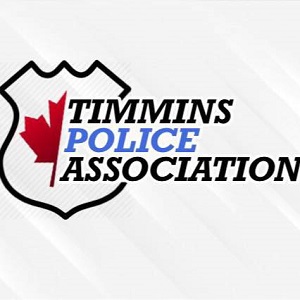 "Trying to get our members more involved in stuff, even when it comes to the Torch Run, we have an annual golf tournament, different stuff that involves our members as well as interacting with the community."
The TPA has bought season tickets from the Timmins Rock for use by its members. Larose says it's also looking for worthwhile causes to contribute to.
"Well, just for instance, in the past we've donated to the United Way, we've donated a yearly Christmas swim," he lists, "we've donated to the archer club for the youth – two crossbows.  We try to get into things that involved the community to be out and about."
If you think your charity might benefit from a Timmins Police Association donation, contact Troy Larose at [email protected] .