*UPDATE, Sun., Oct. 6, 9:00pm: You can cancel the alternate child care arrangemenst you had for tomorrow.  ALL SCHOOLS in our region will be open.
Ontario education minister Stephen Lecce announced late Sunday night that a tentative contract agreement has been reached with the 55-thousand members of CUPE who work in schools and planned to start the week with a strike.
To repeat: All schools will be open and there will be no strike by CUPE.
There could be a picket line outside your kids' schools on Monday morning. If it's an English Catholic or French public school, it will be closed as long as members of the Canadian Union of Public Employees are on strike.  They represent custodial, office and other support staff.
Over at the English public board, CUPE  represents custodians, cleaners and maintenance staff. But  director Lesleigh Dye says schools will remain open, and  an effort will be made to minimize the impact.
The director of the English public school board from Temagami to Hearst says classes will be running as usual, but Dye says there will be a "minimum level of cleanliness" in the buildings.
"We will have non-union staff – so principals, vice-principals, managers, superintendents sweeping hallways, cleaning bathrooms, water flushing, however no at the same high standard that we had in our buildings until last Friday," she says.  Since then, the CUPE workers have been working to rule.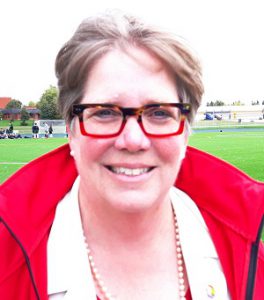 Dye expects that teachers will cross the picket lines adding that it's an individual choice and their unions might decide at the provincial or local level.
"First and foremost, this is about our students' safety and we will keep our schools open until it is unsafe to do so."
The French Catholic board reports via its website that it is adopting the same stance as the English public:  schools will stay open as long as it's safe.