Becoming a city that protects bees and doing priority repairs to the iconic McIntyre headframe are among items on the agenda for Tuesday's meeting of Timmins City Council.
The headframe repairs will be to secure cladding on the outside of the structure on the north shore of Pearl Lake.  That would buy City Hall some time to apply for funding to supplement money it could budget in 2020 for more substantial repairs.
The cladding work would cost about $15,000.  The entire project is estimated at $500,000.  Two-hundred-and-fifty-thousand was budgeted this year.
The city owns the headframe and Newmont Goldcorp uses it to manage pumping equipment for its Hollinger project.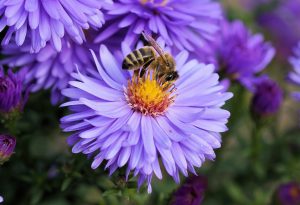 Also at the meeting,  councillors will be asked to support an application to the "Bee City Canada Program".  If Timmins is designated a "Bee City", it would participate in a number of initiatives to protect all pollinators and raise awareness of their importance.