When Timmins Council meets on Tuesday night, current Ward 1 councillor Rock Whissell will put forth a motion to honour one of his predecessors.
Whissell will ask council to rename King's Park in Mountjoy "Fern Tremblay Park".
He says it's to recognize Tremblay's dedication to a wide range of causes in Timmins, and his distinction of being the last reeve of Mountjoy Township.
"He was also a city councillor.  He ran for mayor on a few occasions," Whissell comments.  "So Fern is somebody that we've recognized in Mountjoy and we think the family and friends should have some memory for Fern."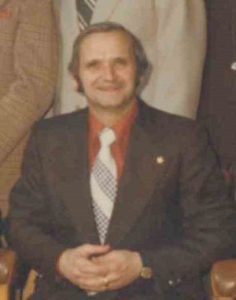 Among causes benefitting from Tremblay's tireless volunteer work are Snowarama, LaRnde, and his church.
"I think it's very important to recognize anybody that's dedicated their life to Mountjoy and to the city of Timmins in making this city the city it is today," says Whissell.
He is not anticipating any opposition from his council colleagues.