It's not likely that you ever met the mayor of any city you ever lived in.
Next  Wednesday night, however, you can meet Timmins mayor George Pirie and get your picture taken with him.
The mayor's photo booth will be one of about 120 attractions at the 26th annual Welcome to Timmins Night at the McIntyre Curling Club.
The mayor says it's a great opportunity find out what social service agencies and non-profit organizations offer, to make you feel at home.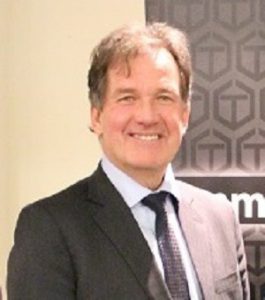 "Our economy depends on welcoming these newcomers and having them stay," he comments.  "And it's just a lot of fun.  It's enjoyable to say 'welcome'."
There will also be large map on which you can put a pin on where you came to Timmins from.
The Downtown Timmins BIA is another participant.  Executive director Noella Rinaldo says it's a great opportunity to learn all about life in Timmins.
"This is where everybody will be able to go and kind of see where everything's available in Timmins if they're new.  But even if you're not new, your child may not be at that age where they were ready to go to Girl Guides.  You never noticed. Now you say 'You know what? I'd like to put them in Boy Scouts or Girl Guides.  I have no idea.'"
Admission is free, although you're asked to bring a non-perishable food item for the South Porcupine Food Bank, or a gently used stuffed toy for the paramedic service.