Last week, we told you not to fly your drone over the Great Canadian Kayak Festival –especially the fireworks.
So we checked with a licenced drone operator to find out what the Transport Canada regulations say.
Ken Harrison of Timmins says that flying a drone is generally allowed in populated areas, if you have a licence.
However, he says you can't fly within 1.8 km of a helipad – so your local hospital – and 3.8 km from an airport.
"If it was flying under regulations," Harrison outlines, "I could get within 100 m of the crowd or the outside barrier.  If I had the special permit to fly, in certain cases I could fly directly over the crowd."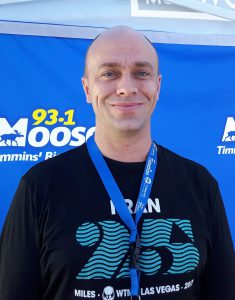 Harrison says that if you're qualified to fly your drone after dark, Transport Canada recommends staying away from fireworks, for the safety of the crowd watching them and the safety of your drone.
Obtaining a licence from Transport Canada to operate your UAV – unmanned aerial vehicle takes special training… like Harrison has done.
"We went to ground school and took training and time and education and awareness," he says, adding that there are always reasons behind the government licencing anything.