An outdoor hockey rink in July?  Yes.
Old Time Hockey Development is owned by Timmins native and former Abitibi Eskimos captain Kevin Walker.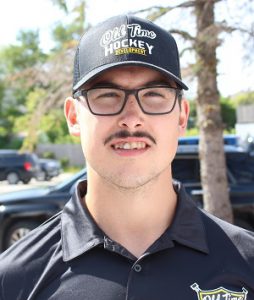 He has an eight-by-20-foot synthetic rink that was at the Urban Park on Third Avenue in Timmins on Friday.
Walker says it's a solution to the lack of ice availability this time of year.  At 160 square feet… you can't do line rushes, but you can still hone some skills while on hockey skates.
"So we can focus on small area work," he outlines, "certain skills like shooting, stickhandling, little footwork mechanics and stuff like that."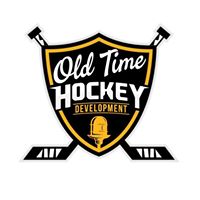 Old Time Hockey Development will be at the Urban Park sporadically all summer.  Walker also hopes to bring his synthetic rink to other nearby towns, especially Iroquois Falls.
"I have some ties there because of the Abitibi Eskimos, so I would like to get back and start servicing that area as well."
Walker has been playing pro hockey in Sweden for the past three years.