The city councillor for South Porcupine calls last Thursday a sad day, when the Metro grocery chain made a surprise announcement that it's closing its Porcupine Mall store next month.
Mickey Auger says that end of the city needs a grocery store, and not the inconvenience of having to go into Timmins.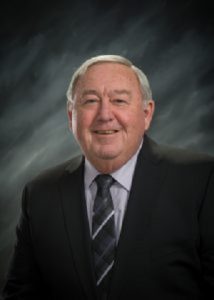 "The people in the community, seniors and everybody was using it," he comments.  "It was convenient and all of a sudden the people come in from Montreal or Quebec and then they shut her down.
"I think that's totally wrong.  I think that they could have waited 'til the end of the year to close it and hopefully try and get somebody else, some other store to come in and take over."
Auger is hopeful that another grocery company will move in, or that the adjacent Giant Tiger expands into selling more groceries.