The MoCreebec people of Moose Factory Island have two ambitious goals that they're working on.  Number one is official recognition as a First Nation community, and the second is to relocate.
Chief Allan Jolly says there's no room left on the island for future development.  So his council is considering Moosonee or Smooth Rock Falls.
"Moosonee is on the mainland side, which is attractive to us, there'd be plenty of land there," Jolly remarks. "We've thrown in Smooth Rock Falls lately, because some of our younger generation people are saying that it's be nice if we located ourselves that's accessible by highway."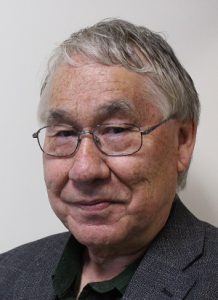 MoCreebec currently has about 1,200 people. Chief Jolly says they and others are being signed up to become involved in the quest for official recognition, and to participate in the relocation decision – which is almost 40 years in the making.
"All these things have now come to a head," the chief observes.  "We've talked about these kind of things for a long time, for many years now.  So I think our people are ready to consider this idea of relocating."
Click on this link to learn more about MoCreebec.