The city councillor whose ward includes the Porcupine Mall is taking an optimistic, wait-and-see attitude on the closure of the Metro store in the mall.
Montreal-based Metro informed employees yesterday that the store will close next month.
"It is disappointing for the east end of the community," says John Curley.
He does, however, think that next month's closure of the only grocery store east of Timmins proper will be temporary.
"Would somebody else be interested in moving into that location? I definitely think there would be.  The possibilities are there and I believe that will happen."
Curley says not only does it affect people who shop at Metro, the closure eliminates a lot of mostly part-time jobs.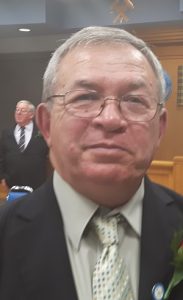 He doesn't think City Hall could have any influence on another company replacing Metro.  He notes that not only do East Enders shop at the only grocery store in that end of the city, so do people travelling into Timmins from Matheson and Iroquois Falls.
"The need is there and I believe the desire is there," Curley states.  "The city would welcome anybody obviously to come and provide a service down here in the East End."
No one from Metro headquarters has been made available to provide details behind the closure decision.