Outreach is a big part of what the Living Space homeless shelter does.  Executive director Jason Sereda says in the winter, it's to get people who are living on the street to come in out of the cold.  In summer, it's to get them out of the heat.
"Absolutely," he remarks. "because homelessness is a year-round problem.  It doesn't go away in the summer."
"The biggest thing is we make sure we're open and available.  So if anybody needs to come in and get out of the heat, we have our air conditioning running all day.  But we also make sure that there's access to free bottles of water, freezies, those kind of things just to help people cool down."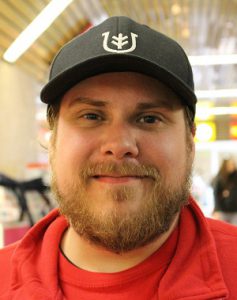 The street outreach team is just equipped a bit differently this time of the year.
"We have them carry water bottles with them as well and then anybody that they find, we encourage them to come back and sort of cool down in the centre."
And since Living Space recently instituted a 24-hour schedule, its air-conditioned comfort is always available.