The Timmins Chamber of Commerce is picking up the Stopgap accessibility ramp project. and expanding it from Downtown Timmins to the entire city.
Last week, the BIA introduced the project that sees portable accessibility ramps placed at businesses that have a step up at their doors, to allow people in wheelchairs and with other mobility aids to get in.
Chamber president Nancy Mageau says the Chamber will assume the program in the fall, when O'Gorman High School construction students are back in class.
"They're the ones that are working in partnership with Home Depot," she notes.  Home Depot is supplying the wood and the O'Gorman students are actually building the accessibility ramps."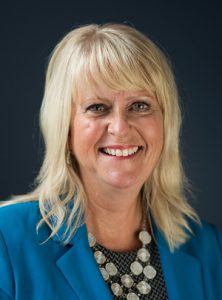 "Within so many years from now," Mageau continues, "all businesses are supposed to have some type of accessibility for the people that need the accessibility into certain types of businesses.  This is a great way to at least start it up and get it rolling."