A Monday evening all-terrain vehicle ride has landed a 24-year-old Timmins man in hospital in Sudbury, with severe injuries to his head and other parts of his body.
Timmins Police communications coordinator Marc Depatie says investigators have determined that the man was not wearing a helmet.  He failed to clear a berm on a trail off Norman Street… and was thrown from the machine.
Depatie says police forces across Ontario are frustrated with what he calls "the all too tiresome message" that helmet use on an ATV is not only the law, it can prevent serious injury or death.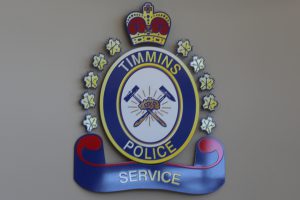 "Speed and the wearing of a helmet are absolutely factors that are overwhelmingly over-represented in statistics of this nature," he notes.
Depatie says the days of the old, clunky, heavy helmet are over.  They've been replaced by light, high-tech materials.
"There's an element of comfort that is afforded with these new helmets that are designed to provide adequate protection to the operator while being as comfortable as possible," he remarks.