The proceeds from every coffee sold today at Tim Hortons goes to the Tim Horton Foundation camp fund.
93.1 Moose FM and My Timmins Now Dot Com are supporting Camp Day at the Tim's location at 400 Algonquin Boulevard East.
Manager Neil Chalmers says to choose which kids go to one of eight Tim Horton camps, they alternate every year between the public and Catholic school boards.
"The school system looks at the criteria for disadvantaged children or children that have challenges and they make the recommendations to who goes," he explains. "In the beginning, Big Brothers Big Sisters were involved, but now it goes to the school boards."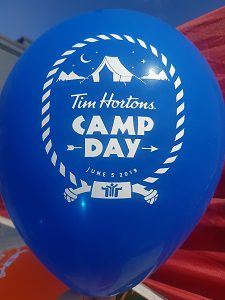 Last year across Canada, Camp Day raised $13.2-million.