When you get an envelope in the mail with "Enbridge" printed in the top left corner, don't throw it in the recycle bin – it's your Union Gas bill.
Union Gas merged with Enbridge and took its name earlier this year.  Spokesperson Andrea Stass says nothing much will change, including how much you pay for natural gas.
"What people will see starting sort of mid-June," Stass says, "is that they're going to be required to choose a new payee on their natural gas bills, so when you pay by phone and you choose Union Gas, you'll now need to choose Enbridge Gas, in parentheses Union Gas."
The same goes if you pay your bill online.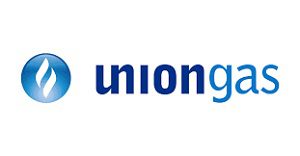 "There are no changes to our emergency numbers or our contact numbers," Stass adds.  "You continue to interact with the former Union Gas as you have in the past.  It won't change your account number, but where you will see changes in the look and feel and the name.  So it's important for people to know that it's a different name, but it's still the same service that you've received from Union Gas in the past."