And the winner is: Rock & Gold Gymnastics.
The for-profit gymnastics program operated by Riley Towers was the successful bidder for a lease on the city-owned Confederation Recreation Complex.
Council approved the lease in a 4-3 vote last night.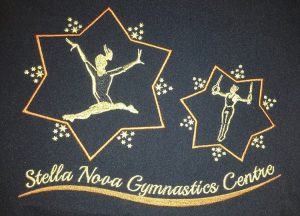 Out in the cold is the not-for-profit Stella Nova Gymnastics.  It had the lease, but relinquished it last year, amid turmoil on its board.
Both organizations' names were in separate drafts of a bylaw approving the lease.  Rock & Gold came up first.  With its majority vote, there was no need for one on the Stella Nova proposal.
There was no discussion around the council table on why individual councillors voted the way they did.  The dissenting votes were cast by Andrew Marks, Kristin Murray and Michelle Boileau. Councillor Noella Rinaldo was absent.