Your chance to borrow a real-live human instead of a book comes up at the Timmins Public Library on the evening of February 26th.
The human library is a first for Timmins. Reference librarian Karina Douglas-Takayesu says it began in Scandinavia about 20 years ago as a way to dispel misconceptions about some people.
You can book a time slot to spend with one of the human books – there are six confirmed so far – talking about his or her area of expertise.
Douglas-Takayesu says the Timmins Fur Council will be represented. So will Project Love.  There will also be a small business owner, an author, a television journalist and a genealogy expert.
"Monsieur Rodolphe Labelle, who has a genealogy background and he is also able to speak in French," says Douglas-Takayesu. "So if you wanted to converse with him in French instead of English, whatever you're comfortable with, he is fluently bilingual."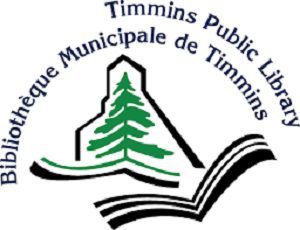 You are one-on-one with your choice of human book for half an hour, and there's no late fee.
"It's going to be out in our open area at the library so it's not like you're going to be anywhere out of line of sight," notes Douglas-Takayesu, "but we're going to have it set up so that it's a little bit like a café layout, where you sit one-on-one and discuss."
More details and booking your time slots are available at the main library branch.