It's a mystery how a pick-up truck could be stolen from a Craig Street driveway over the weekend – the owner has the only set of keys.
He reported to Timmins Police that the truck disappeared sometime after he parked it, at about 4:00pm Sat., Feb. 2.
A canvass of the neighbours is underway, and video cameras in the area are being checked.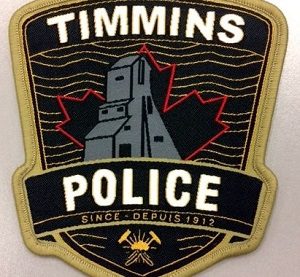 VEHICLE DESCRIPTION
-White 2013 Chevrolet Silverado Duramax 3500 diesel pick-up
-4-door cab
– black accents around the wheel fenders
– aftermarket black front and rear bumpers
– a child's seat in rear passenger side location
– a box liner with 5th wheel attachment installed
– a Back Rack © installed behind rear window
– Line X coating throughout the undercarriage of the truck
– Odometer reading approx.. 180,000 km
-Valued at approx.. $33,000
-Timmins Police 705-264-1201 or Crime Stoppers 1-800-222-8477
-Incident #TI19002452