For about 35 years, Take Two Theatre has been entertaining the people of Timmins with mostly live comedies.  The amateur theatre group continues the tradition next month with its production of "Good Answer".
In her directorial debut, Cass Lamarche is putting the cast through its paces with the story of an Iowa university professor looking for a major donor for his school; his activist daughter who protests against him; and his assistant, who is also his ex-wife.
 "It's kind of a play all about Murphy's Law," explains director Lamarche, "so whatever can go wrong for the main character basically does go wrong."
Lamarche says the comedy has a lot of touching moments, and calls it "a very sweet play".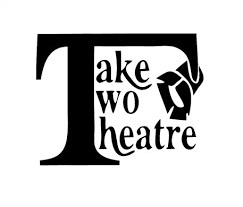 The Take Two production actually has the participation of the American playwright responsible for "Good Answer".
Lamarche says Mark Montgomery lives in Iowa,  and she calls him "the greatest".
"I've actually spoken to him on the phone and we're Facebook friends," she says. " He's been super accommodating with things.  He's actually sending a newspaper because we need an Iowa newspaper.  We need a big portrait as part of the set, so he actually sent a head shot to be the portrait.  So it's pretty impressive, it's fun."
"Good Answer" will have four performances from March 8th to 10th in the auditorium at TH&VS.