You bet it's been cold out, and Environment Canada meteorologist Marie-Eve Giguere says it will be, until the end of February.
Cold air streaming down from the Arctic has gotten stuck in a trough of the jet stream… and that's why the cold is so persistent the past couple of weeks.  Giguere says there is brief relief coming this weekend, before getting cold again.
"When I say relief," she is quick to point out, " I mean we'll be close to seasonal, so around -10 during daytime and -20 at night."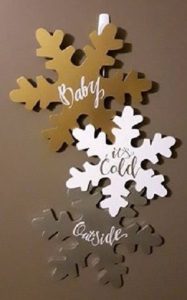 Canada Post has pulled delivery agents off the road today (Monday) in Timmins and Kapuskasing because it's too cold to be safe for them.  Kap was in the same situation on Friday.
Believe it or not, only one cold temperature record was set in the region over the weekend.
"Kapuskasing area broke a record yesterday (Sunday), notes Giguere.  "The lowest maximum, so their daytime high was -28.2."
The previous record for January 27th was set in 1986.