The cold weather warning has been dropped, but it's still going to be relatively cold overnight.  So the Living Space homeless shelter and the Timmins Native Friendship Centre are keeping their arrangement active.
Living Space on Cedar Street North will serve as a daytime warming centre, and the Friendship Centre on Kirby Avenue will be the nighttime feeding and sleeping shelter.
"Part of keeping the arrangement going right now was just under the understanding that the temperature is expected to drop again in a few days," he comments. " It just made logical sense."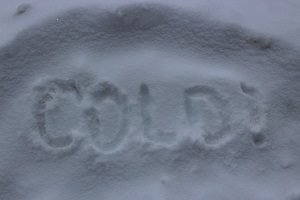 Sereda says his facility typically has 20 homeless people staying overnight.  At the Friendship Centre, it has been 40 or more.
"This is really just confirming what we knew about the homeless population, that there are close to a thousand  people who are homeless in our community and around 250 of those who are absolutely homeless with nowhere to go.  So really, if anything, it's just the service is catching up to the demand."
Colder overnight temperatures are expected to return in the next few days.  Sereda says the weather will be assessed every day, to determine how long the arrangement remains.