You can buy a pre-season ticket for an Iroquois Falls junior hockey team that really doesn't exist yet.  But the hope is that large fan support will help attract one to the Jus Jordan Arena.
The town has had Northern Ontario Junior Hockey League teams in the past couple of decades.  The booster club for the defunct Iroquois Falls Eskis – called "Boost our Igloo – has re-formed with the sole intention of getting a franchise.
Its president, Rick Charlebois, says the arena is under-utilized.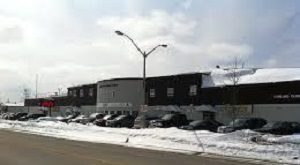 "We're hockey fans, it gets into your blood after a while," he says. "We miss it and we know that our Jus Jordan Arena, as we affectionately call it 'The Igloo', is under-utilized. So we're looking for a major tenant to both help the municipality, help the facility get its proper use, and also for our own purpose in entertainment and leisure and so on and so forth."
Twenty-five-dollar pre-season tickets are now on sale.  The $25.00 would go towards a full season ticket, if and when a team moves to town.
"Preferably Junior A," according to Charlebois. "Preferably NOJHL because we're familiar with it and we know that they're a class act and well-run organization. And of course, we know that they've got teams all around us, in Timmins, in Cochrane, in Kirkland Lake and a little bit north in Hearst.  So from a fan support point of view and a travel point of view, it makes a lot of sense."
More on Boost our Igloo and how you can become involved can be found here or here.